WELCOMING ART ENTHUSIASTS & ART COLLECTORS
Guy Vincent, Jay Shaffer, and Bobby Gray are bringing something New & Exciting to the St. Petersburg & Tampa Bay Area — and with the opening of their second art gallery in Winter Park, also to the Orlando area.
We love First Time & Seasoned Art Collectors, and hope you will become one of our repeat Collectors who have come to know our sincerity in wanting to get to know you, understand your taste, and treat you as an extended part of our family!
Visit Us in Winter Park – Orlando Area!
Ocean Blue Galleries has opened a second art gallery. View here!
Ocean Blue Galleries – 202 South Park Avenue, Winter Park, Florida
Upcoming Shows at
Ocean Blue Galleries St. Petersburg:

Stephen Muldoon
May 18-19-20


Upcoming Show at
Ocean Blue Galleries in Winter Park:
David Miller
May 18-19-20

Jim Carrey – Actor, Comedian & ARTIST
Jim Carrey's Comedy & Movie Background is already Legendary, but most people don't know that he has been drawing and painting since he was a kid. 
Check out his Very First Limited Editions, that he has released, featured on Canvas & Metal, they are Stunning and Huge… each piece is signed & numbered by him and comes with a Certificate of Authenticity…
Jim Carrey's Art can be viewed 

Exclusively

at Ocean Blue Galleries in Downtown St. Petersburg!
Enhance Your Life ~ Beautify Your Home or Office
With over 45 years experience in specializing in the Art World, we have built a coveted reputation of networking and representing many of the Top Selling & Most Collectible Artists from around the Country & Overseas.
admin
Steve Barton From where does it all come? The Inspirations of Steve Barton For Steve Barton, painting is a way of going back to a simpler time. The old quaint cottages, serene seascapes, and [...]
admin
Alexei Butirskiy Since the beginning of the new millennium, literally thousands of collectors from around the world have added one or more of Alexei Butirskiy images to their collections. What has caused this immediate [...]
admin
DAVID C. MILLER Is It A Painting…Or A Window To Paradise? Actually…it's both. David Miller's "Windows to Paradise" are the most exciting and unique form of artwork introduced to the art world since the [...]
Welcome
Our Newest
Artists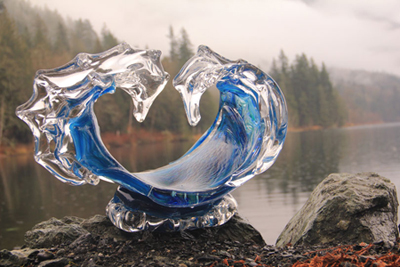 David Wight
COME VISIT OCEAN BLUE GALLERIES
YOUR ART DESTINATION IN ST. PETERSBURG / TAMPA BAY AREA & IN WINTER PARK / ORLANDO AREA
Sunday thru Thursday 10:00am – 10pm
Friday & Saturday 10:00am – 11pm