Jim Carrey Art
Exclusively at Ocean Blue Galleries
Own First Limited Editions of Jim Carrey's Art on Canvas & Metal
Contact us to be among the lucky to still be able to purchase & collect one of these important first editions. Three of his extraordinary artworks have already sold out.
Call Us at 727-502-2583 or use the artwork inquiry form below.
Hooray We are Broken
available in two sizes
Jim Carrey – Famous Actor, Comedian & Artist
Jim Carrey's Comedy & Movie Background is already Legendary, but most people don't know that he has been drawing and painting since he was a kid. 
Ocean Blue Galleries – your Tampa Bay area art destination – is proud to be among the very first to feature Jim Carrey's Limited Editions on Canvas & Metal.
Get up close and personal with Jim Carrey's Electric Jesus, Valentine, Sunshower, Prison of Becoming, Self Portrait, and Hoorey We Are All Broken. Feel his heart, mind and soul transpiring from his colorful and bright paintings, dive into their depth reading his pure poetic descriptions, fall in love with the unique and artistic framing hand selected by Jim Carrey, worthy to hold such beauty within.
Each piece is signed & numbered by him and comes with a Certificate of Authenticity.
For the greater part of his life, Jim Carrey kept his artistic side relatively quiet but for the past six years, he has thrown himself into creating art – a large collection of paintings and sculptures – some with impressive dimensions.
His paintings bring into awareness the present moment, to that part of your consciousness that wants to stop in time and own it.
Bring home a piece of Jim Carrey. Bring home a limited edition of one of his masterpieces.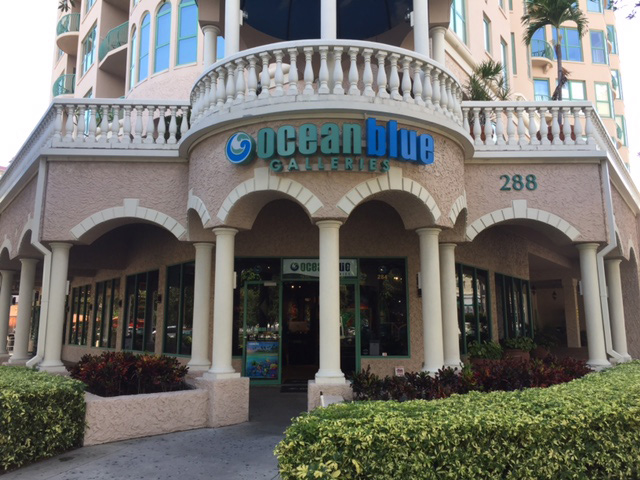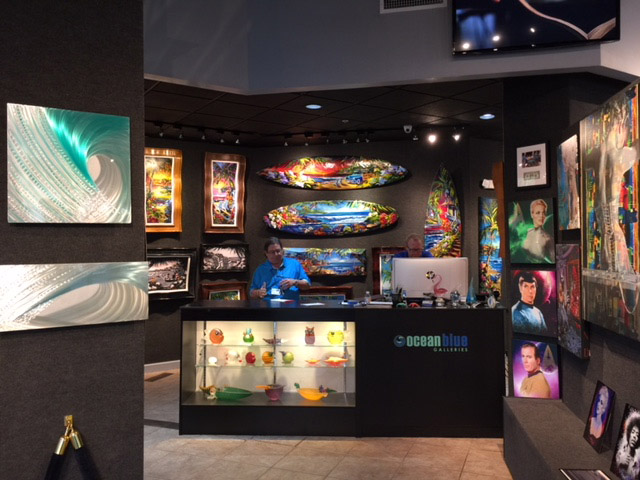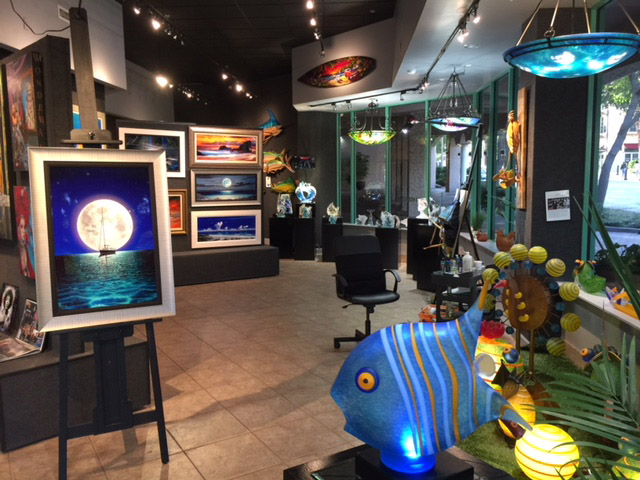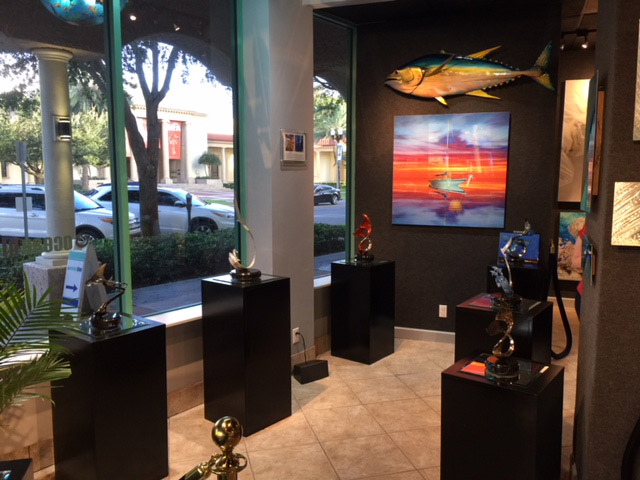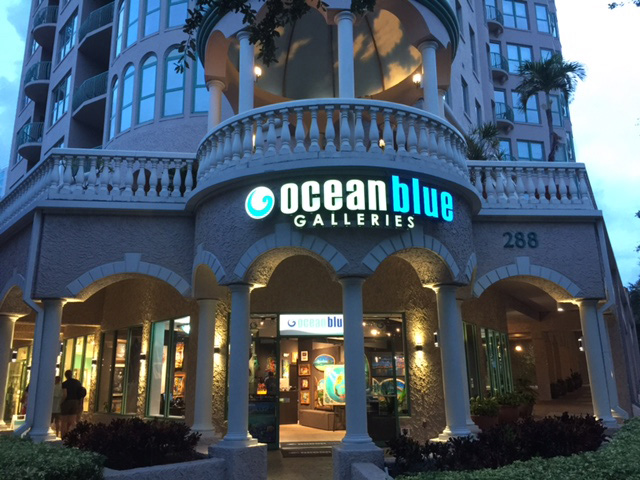 TAKE ADVANTAGE OF OUR UNIQUE COLLECTORS PROGRAM
Ocean

Blue

Galleries

– offers art enthusiasts and art collectors a unique opportunity:

12 Months Interest Free – Place in Your Home immediately.
Contact Us and be among the first to purchase and display one of Jim Carrey's Limited Edition Masterpieces!
Call Toll-Free 844-502-2583
Ocean Blue Galleries are experts in shipping throughout the United States & Overseas!
Fully insured. Shipping right to your home.
COME VISIT OCEAN BLUE GALLERIES TO SEE JIM CARREY'S ARTWORK
YOUR ART DESTINATION IN ST. PETERSBURG / TAMPA BAY AREA
Sunday thru Thursday 10:00am – 10:00pm
Friday & Saturday 10:00am – 11:00pm