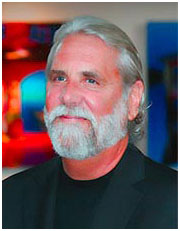 Stephen Harlan
Masters of the past and artists of the present use techniques to create images that please, relax and inspire us in a very personal and unique way. Sharing our souls and our minds through the arts and imagery is alive in many media.
– Stephen James Harlan
Browse Stephen Harlan's Artwork Gallery by
clicking on the first image

.
Use our convenient contact form to inquire about Stephen Harlan's artworks.
For immediate assistance please call us at…
727-502-2583


Ocean Blue Galleries St. Petersburg
321-295-7317


Ocean Blue Galleries Winter Park
Ocean Blue Galleries offers the best and most impressive FRAMING available in the market to further elevate the prominence of your Highly Prized Collectibles!
Ocean Blue Galleries are experts in shipping throughout the United States & Overseas!
Fully insured. Shipping right to your home.
Stephen Harlan has established his own unique style of digital artwork in a world moving quickly into the future.
Stephen James Harlan:  His Story … His Inspiration
Stephen James Harlan was born in rural Minnesota. His childhood memories are filled with thoughts of family, friends and activities that kept the soul alive during the Upper Midwest's long winter months.
His family relocated to Ft. Myers, Florida when Stephen was still in grade school. His love for the water began at this early age when he spent many days (literally) sailing into the sunset on his catamaran.
Investigating the uniqueness of harbors and sunsets became a passion in those early years. Even now, Stephen's nautical focus grows deeper every day, with the never-ending inspiration that comes from carefully observing the sea and the water in all of their contrasts.
Artistic Development
In the early 1980s, Stephen and his wife Martha relocated to Burbank, California where his love for the ocean continued and grew. His artistic style expanded too, with images of the southwest and several other areas of inspiration becoming a part of his portfolio.
Stephen's portfolio of abstract images also grew as increased interest and requests from California and West Coast collectors surfaced.
Stephen's work was recognized by many, and his work adorned the covers of national magazines that ran the gamut from commercial, industrial, and musical amphitheater promotions to trendsetting publications such as AV/Video.
During these years, Stephen was commissioned to produce custom images including nautical, southwestern and abstract topics. He was recognized as a leader in digital imagery and placed "Best of Show" in important exhibits in Los Angeles and across Southern California.
A Return to the East
In the late 1980s, Stephen and his family relocated near Washington, DC where they lived with their daughters, Danielle and Samantha, until both girls graduated from high school. They still own a home in Prince Frederick, Maryland on the shore of the Chesapeake Bay.
In 2008, the Harlans moved to Wilmington, North Carolina. Today, the HarlanArt studio is located in Carolina Beach, where the Atlantic Ocean and Intercoastal Waterway serve as a constant source of stimulation for future work.
Please Contact the Gallery for an Updated List or Catalog of Current available
Limited Editions & Originals,
we would love to hear from you!