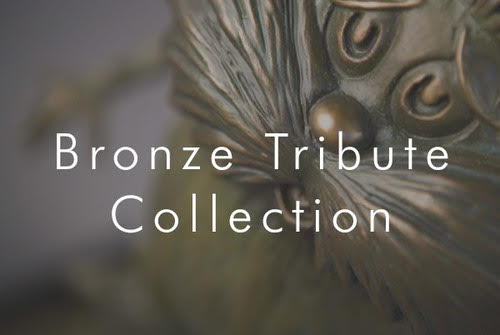 It has been nearly twenty-five years since Dr. Seuss passed away, yet his lasting legacy remains a vital component of our social and educational culture. His impact on the 20th and 21st century American art scene was profound, with many of today's most well-known artists citing Dr. Seuss as a key influence in their own artistic development. To celebrate his artistic legacy, a bronze tribute collection of iconic sculpture was created to pay homage to Ted Geisel's books, characters, and lasting messages. This marks the first time intimate and large-scale bronze sculptures based on Dr. Seuss's work are available for public and private acquisition.
Bronze sculptures from this collection have traveled to, or been permanently placed at, major public and private venues around the United States, including Chicago's Museum of Science and Industry, The William J. Clinton Presidential Center, The Preuss School at The University of California San Diego, The Munroe Carell Jr. Children's Hospital at Vanderbilt, and the Naperville Public Library—Naperville, Illinois.
For immediate assistance please call us or use the convenient art inquiry form provided.
727-502-2583


Ocean Blue Galleries St. Petersburg
321-295-7317
Ocean Blue Galleries Winter Park
305-296-7474
Ocean Blue Galleries Key West